DON'T GUESS.
KNOW.
.
Our TrackMan radar technology enables the capture of your full ball flight data. This means the analysis is based on hard data. You don't need to guess, you don't need to assume. You just know. That's Trackman technology, that's accuracy
Our driving range golf balls are two-piece Srixon range balls and are regularly renewed to ensure that you always have the best experience when practicing.
All of our range ball packages include full use of the TrackMan system during your visit.
Enjoy huge discounts on your driving range visits by becoming a CNW Golf Academy Member.  And, not only do you save but the TrackMan range technology is still included. 
If you are a regular visitor to the range, ask about our membership card today and start saving straight away.
Experience ground breaking club and ball tracking from Trackman at Chester and North Wales Golf Academy.
Our TrackMan 18 bay driving range system can help you to sharpen up your game with the same transformational radar technology used by 96 of the world's top 100 golfers.
All of our bays feature touch screens supplying ball tracking data, fun games suitable for all golfers and non-golfers, and virtual golf enabling you to play some of the world's finest and well-known golf courses – including St. Andrew's Old Course!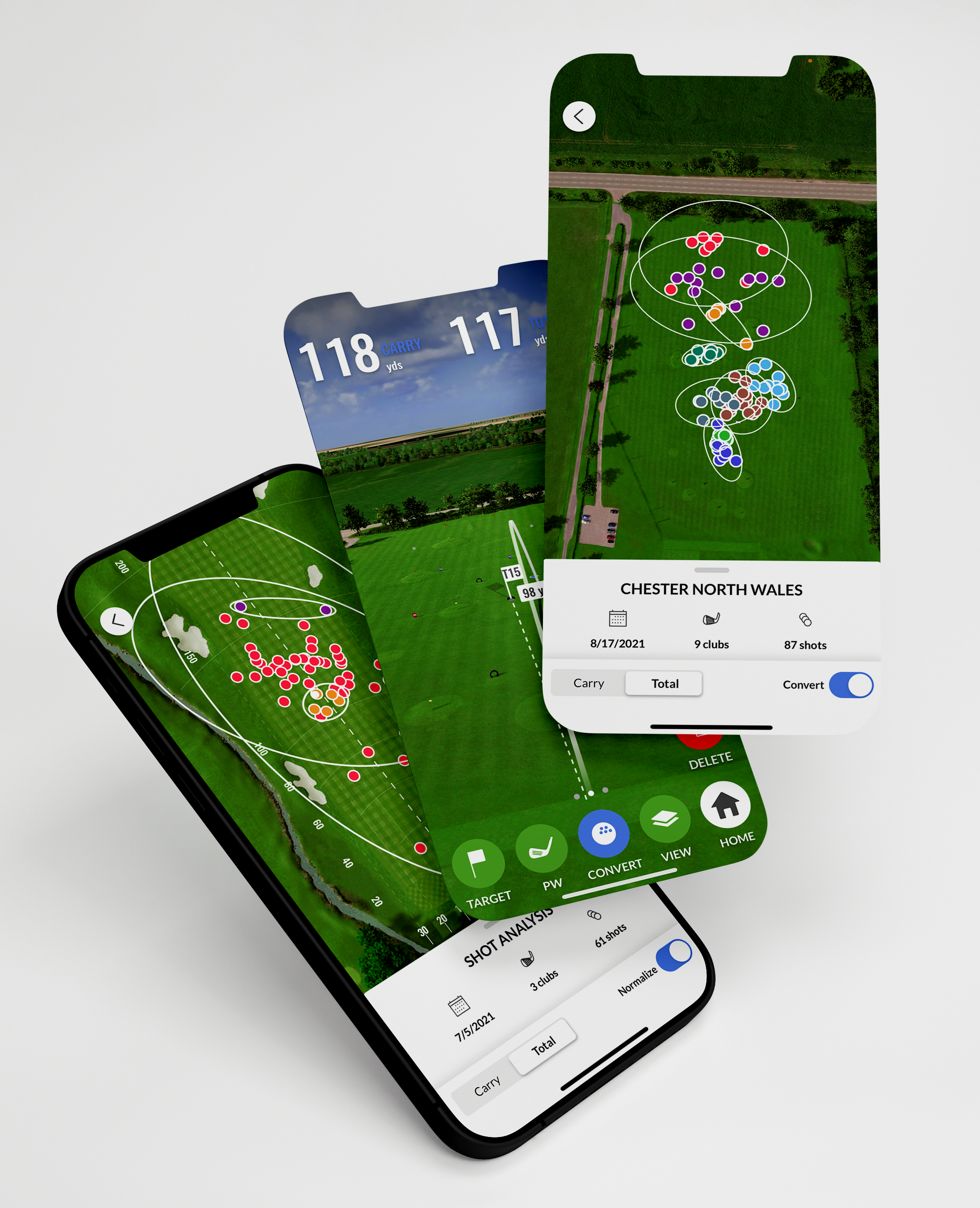 KEEP TRACK.
GET BETTER.
.
Trackman is your perfect driving range partner. Whether your use your smartphone app or our in bay touch screens,  you can practice your short and long game with ease.  And with games included, there's something for everyone at Chester and North Wales Golf Academy.
Have Fun while practicing
Not only a lot of fun, but TrackMan games are also a great way to improve your shot making skills. Play alone or in a group.
Play Bulls Eye (sharpen your accuracy),
Hit It (Improve Distance/Longest Drive)
Capture the Flag (Nearest the Pins)
The more you practice, the higher the level you will get! Not to mention how much you'll be improving your game!
Build up and know your carry, bounce and roll stats. Convert your stats with Trackman Conversion to get precise and realistic golf course simulation.
Ever fancied playing at some of the world's most iconic and famous golf courses including:
St. Andrew's Old Course, Muirfield or the PGA National course?
Play a full round of golf at some of world's finest and most iconic golf courses at the touch of a button, right from your bay!
Awesome graphics and expert technology make you feel like you are there.
DON'T LET THE WEATHER STOP
YOUR GAME
Our range is open in all weathers. Our Trackman radar tracks in all conditions too. That means you can play even when your course can't.